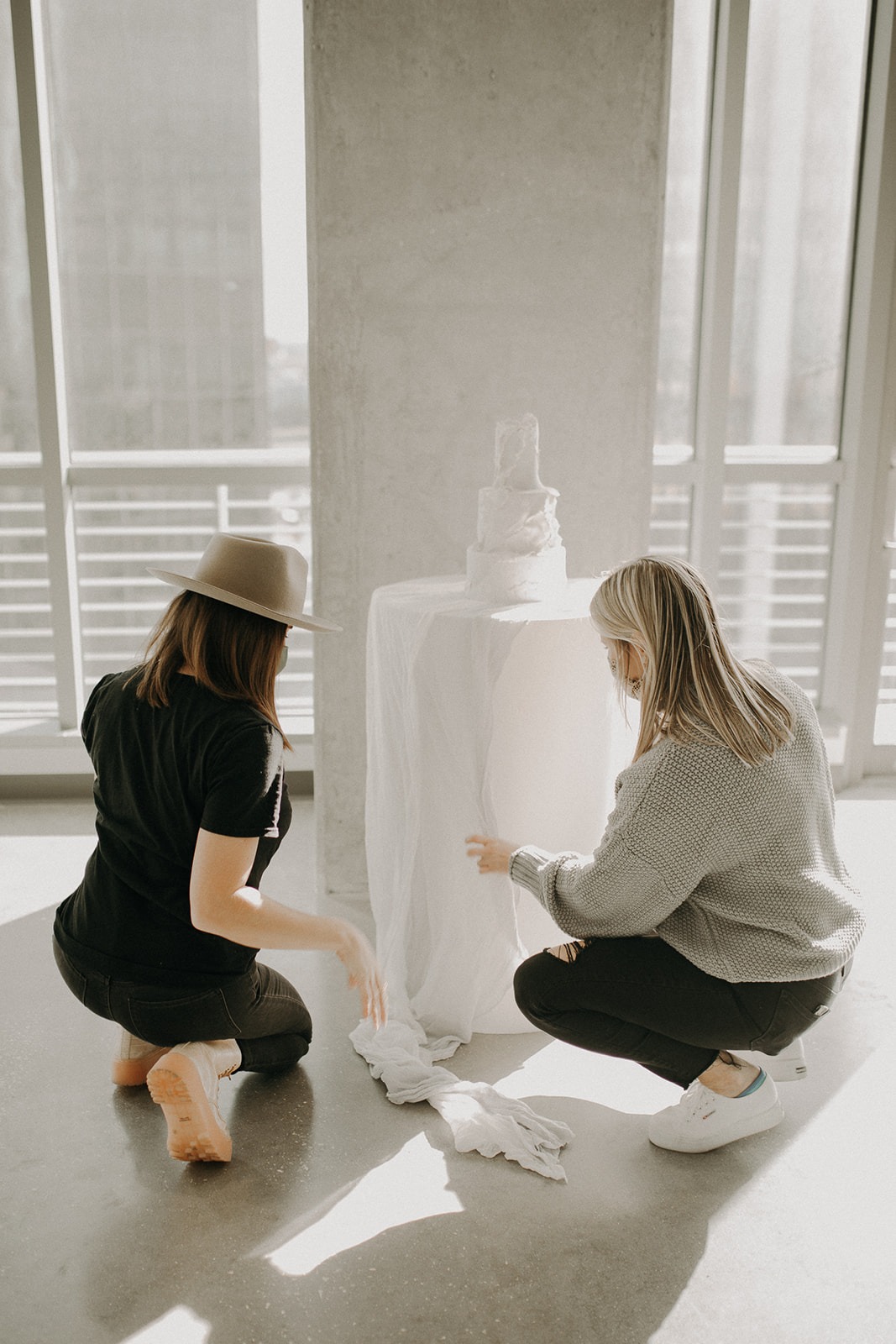 Business Owners, Planners, and Besties who believe there is always something worth celebrating! Our mission is to provide beautiful settings and masterful plans for your life's littlest moments, most momentous milestones, and everything in-between.
We start by conceptualizing your event, then work to weave your personality, style, and inspirations together to bring your vision to life. Our attention to detail is what allows you to rest easy from the moment we meet until the floor is swept clean after your event is over.
CO-FOUNDER | LEAD PLANNER
Hey Guys! I'm Steffi - A midwestern girl at heart, who ditched her snow boots for sandals - living it up down in the Sunshine State with my hubs and our pups! I'm a big picture, daydreaming queen who loves to strategize and game plan.
You want to talk shop? I'm your girl!
Things to know about me...
Enneagram Type: 3 - "The Achiever"
​I live for tail wags from Hazel + Harper, love stories, and live music.
​Hats are my jam - baseball caps, straw hats, flat brim, you name it, every outfit is better with a hat!
​Ultimate Comfort Food: Grilled Cheese and Tomato Soup
CO-FOUNDER | LEAD PLANNER
Hey Guys!
I'm Jessie - a true Florida girl, born and raised, with no plans of ever leaving, (doesn't mean I don't like to travel quite often!) I graduated from Florida Atlantic University with a Bachelor's Degree in Communications which led me to this dream job!
If you know me, you know I'm a planner, creative and I'm constantly thinking of which gathering I can plan or which project I can take on next.
Envy has given me more opportunities, joy, friends, experiences, creative outlets and lessons learned than I could have ever imagined. Steffi and I truly have a passion for what we do, and we not only want to be someone that you work with, but a friend you can lean on even after your Big Day.
Things to know about me...
​Flip flops, sunny days, live music and a margarita outside are my jam. (Hence why I never want to leave the sunshine state!)
Running is my escape outlet when I'm stressed or just need to get outside. After a quick run, I feel level headed and ready to take on my next task.
My boys Ben and Bo are truly my everything. If I had to think of the perfect day it would be the three of us, at the beach or on the water together with our friends and families.
I'm a dreamer, doer, and believer. Not only do I want to help you bring your vision to life, but I'm also the person who will always be your cheerleader saying "we can definitely make that happen!" whether you're one of my clients or one of my friends!