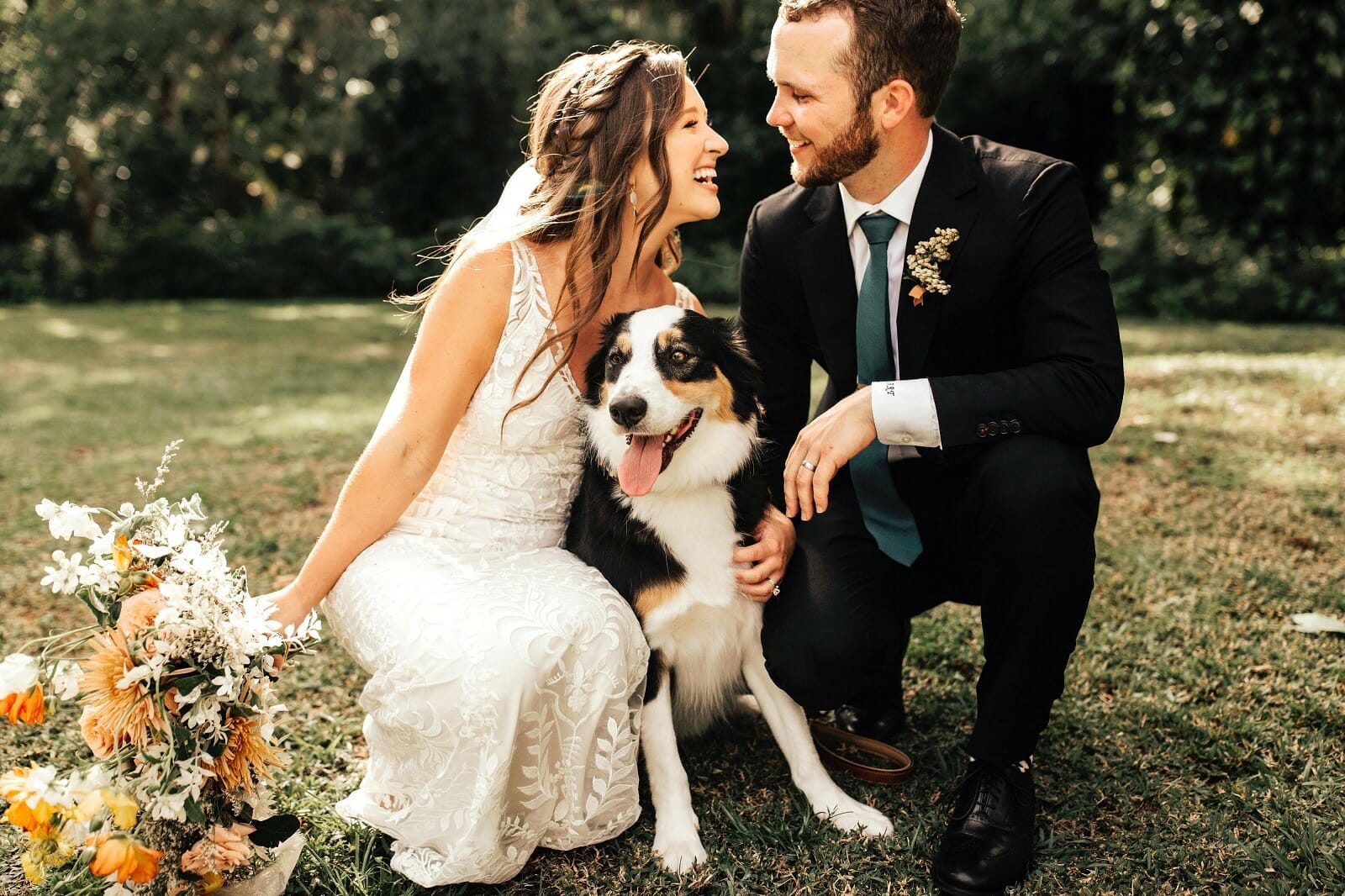 "The Most Amazing People"
"Words don't even begin to describe how grateful we are for having Envy as our wedding coordinators. Our day was perfect because they made sure of it! Jessie was on top of it from the day we met with her until we hopped in our getaway car. She even came up to us as we left to ask if there was anything we needed before we headed out. As someone who works in the wedding industry, I know exactly how hard it is to make sure everything runs smoothly and on time but they did such an amazing job with all of it. Our day was 100% stress-free and we were able to enjoy every last second of it because of all the hard work the Envy team did behind the scenes. They really never get enough credit but, my vision for our wedding day would not have been able to come to life without these ladies. We are eternally grateful for their dedication, and most importantly, to have met them."
N A T A L I E  + A U S T I N
"Absolutely Amazing!"
I would highly recommend Envy to anyone looking for their perfect dream wedding. They were so organized, professional and went above and beyond to make everything come together for our wedding last weekend. Jessie and Steffi are so talented and understood my vision exactly. I couldn't be happier with my experience working with this amazing team!
K E L S E Y  + C H I P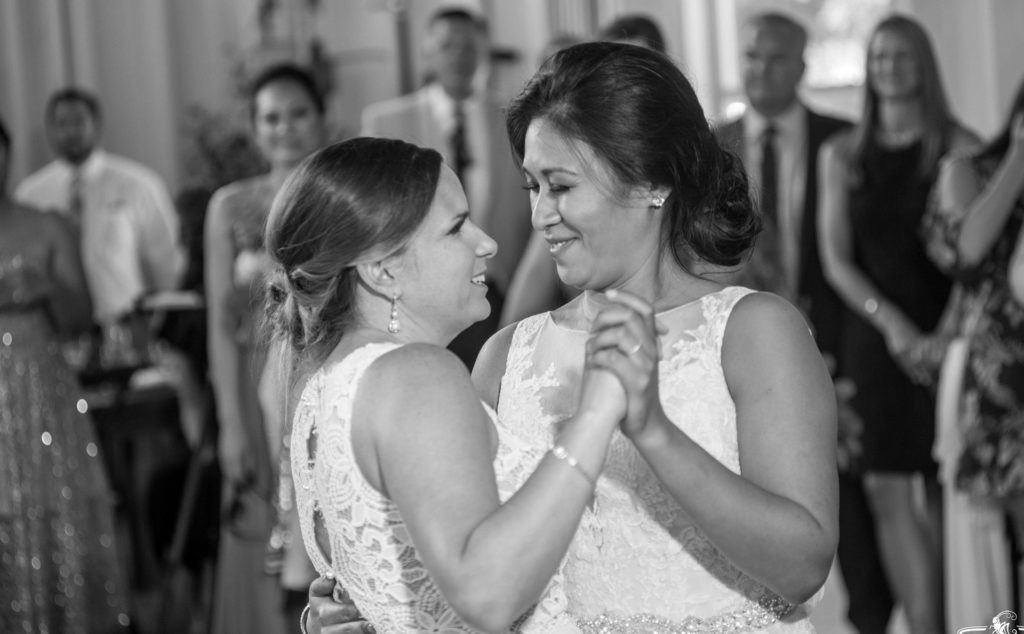 "Wedding at The Mulberry NSB"
"Jessie and Steffi did an amazing job at our wedding at the Mulberry!! Since the very first meeting, we knew we would be comfortable with them and that we could trust them with what was going to be the best day of our lives. They were very responsive and helpful to all of our questions and were open and eager with us during the planning process as we tried to add our own personal touches. When the day came, they decorated the venue better than we could have imagined! It was beautiful! Our guests were blown away by how seamless and smooth the entire day went, and we fully attribute that to Jessie and Steffi."
E M I L Y  + C H R I S T I N E
TESTIMONIALS CONTINUED...
Best DOC in Orlando!
Jessie and Steffie are two of the best planners in the Central Florida area! They are relatable, professional, and even when something minor went astray on our wedding day, they were quick to fix it! It was like it hadn't even happened! If you are getting married in the area or have an event you need planned, hire them!!
CAITLIN + BRANDON
Amazing and Sweet Duo!
Steffi and Jessie are THEEEE best. They make your day effortless. I had them for half planning for my event. They helped with loads of ideas and calmed me during many and very stressful times. They are professional and encouraging. They help plan, budget, and strategize your day with ease. Their knowledge and professionalism brought my entire vision to life! They know exactly what they are doing.
ALI + SHAWN
So so thankful for Envy!
I can't put into words how thankful that I am we decided to hire a coordinator, specifically Envy. We worked with Steffi for day-of coordinating and having her there made the day so stress-free for us. We met before the wedding and talked everything through (first of all, she is freaking adorable. I love this girl) but she also made sure she understood our vibe so she could help portray the day for us and she absolutely killed it. I don't know what I would have done without her. I couldn't be more thankful.
KATE + CONNOR
Couldn't have asked for a better planner!!!
Steffi made our wedding day vision come to life! We knew from our first meeting that we wanted to work with her. The team did an amazing job of working with our venue and all other vendors and making us feel like our wedding day was the a priority for them. The décor exceeded our expectation on so many levels. I hope that anyone looking for a planner at least schedules a meeting with Steffi and her team. I guarantee you will not be disappointed.
STACIA + CURTIS
"This team of talented, stylish, fun and enthusiastic women are the team that kept me calm for the five months of planning for my wedding day! I couldn't have pulled such a beautiful wedding off without them. I was so relaxed my entire wedding weekend knowing they had it all handled. I am forever grateful for all of you for making it truly the best day of our lives!"
TRACY + STUART
"The women at Envy have such a contagious passion and enthusiasm for events; whether it's weddings or intimate dinners, they bring their A-game. Can't say enough about their desire to provide quality service, maintain close personal relationships with their clients, and dream of building a solid tribe around them. Thank you for being sources of fun, love, inspiration, and good sense. You're amazing!"
FRAN (THE BALCONY ORLANDO)
"Envy did a wonderful job working with our family to plan and implement a fun and beautiful wedding weekend for our daughter and her now husband. They found businesses, vendors, and venues that fit our family. Their thought and communication ensured our comfort and the success of the entire weekend. We are thankful for their services and the culmination of a wedding weekend that exceeded our expectations."
CAROL (MOTHER OF THE BRIDE)
"It was such a pleasure working with the Envy team! Caitlyn was always prompt in communication, fun to work with, and had fabulous suggestions and taste to customize the details of my wedding day. David and I were able to fully relax and enjoy our wedding celebrations knowing that Caitlyn and the rest of the Envy team had everything taken care of! Would highly recommend and look forward to working with them on our next big event." 
MAKAELA
Absolutely amazing
Where do I even begin? From the second we met you both at the coffee shop in Orlando we knew that we were going to be well taken care of! We found comfort in your expertise immediately and we know that you both would do everything in your power to make our day amazing, and you did that and more! When I brought to you all my ideas, no matter how easy or difficult they may have been, you both without hesitation supported me and made me feel like at no time there was nothing you couldn't handle, and when you put your trust into some one with something as large as your wedding day, that's exactly the feeling I wanted to feel. Throughout the entire process, there was an open line of communication, and when questions popped up in my head you were so quick to reply and give me your most honest opinions, which I truly appreciated. Fast forward to rehearsal and wedding, and you just continued to outdo yourself! Our rehearsal was organized, quick and to the point, and both of you absolutely made that process so simple. I brought to you both boxes and boxes of decor that my mom and I had made over the past year, and hoped that you guys had the same vision as me when it came to "the look" and oh my goodness I was blown away. One of my favorite memories was walking into that beautiful barn minutes before I was to marry my husband, and seriously being blown away... you both outdid your self!!! And my absolute dream wedding was right in front of me thanks to you two! You both were fun to work with, made me feel so at ease the entire day, and were there to make it as easy as possible for my entire family all wedding day long. From running to pick up food for the groomsmen, to going to the gas station to get the girls straws so we wouldn't mess up our lipstick, you were seriously our lifeline for the day, and no words could thank you enough for everything you did. I would recommend these two amazing women to anyone wanting their wedding day to be smooth, fun and of course absolutely gorgeous! They are genuine people who want your wedding day to be a success probably as much as you do! I'm so thankful Jessica, from the Mulberry, recommended you guys to us, you will forever hold such a special place in our hearts."
JENNA + JORDAN
"AMAZING experience!"
"My husband James and I were so incredibly grateful to work with Steffi and Jessie from Envy for our wedding. From the moment Steffi and her team arrived, to the sparkler exit, they provided impeccable customer service and it allowed us to enjoy our day, rather than stress about the little things. They took care of every single detail and it was perfect! I cannot thank them enough for all of their support and unbelievable kindness throughout the planning process and during the wedding day. The Envy Lifestyle & Event Design made us feel part of their family and we have already recommend Envy to our friends!"
ALY + JAMES
"An amazing duo!"
"They were absolutely amazing! Our day was so special and these two were so tentative and helpful in making that happen! I would high recommend them and so grateful they were there for me!"
JESSICA + CHAD
"Caring Coordinators"
"Steffi and her team were so much help and handled things with such grace, ease and care, our wedding would not have been the same without them! We would highly recommend Steffi and her team to anyone who is looking for some extra help with coordinating their special day!"
BEKAH + CONNOR
"My right hand throughout this journey!"
"Jessie Hilbert was literally there for me throughout the entire planning process. She was always available whenever I needed advice or help with something. Def. took a load off of my shoulders! I couldn't thank Envy Orlando enough for their help and patience with me!"
KIARA + CALIXTO
"Literal Angels!"
"Envy Events helped coordinate my sister's wedding day this past January 2019 - Steffi & her team were so helpful, kind & always had a smile! They were professional but felt like long-time friends! Our family is so thankful for their help & everyone raved about Steffi's kindness & hard work. Thank you Steffi for being an angel!!!"
EMMA (SISTER OF THE BRIDE)
"Wedding Day Experts!!"
"I loved working with Envy! Jessie and Steffi met with me twice before my wedding to plan out the details and each time I left our meeting I felt a weight lifted from my shoulders. They were so helpful getting all the details figured out. Jessie was also completely available and incredibly responsive when I had difficulty with my caterer and DJ services the week before the wedding. On the day of the wedding, they coordinated everything seamlessly. I loved that I didn't have a single worry about the schedule or set up/breakdown. We were so thankful that we all just got to enjoy the day, and Envy made that possible. They are the key to a stress free wedding day!!"
CARIANN + STEVEN
Jessie is Amazing!
"I am so glad we had Jessie from Envy Lifestyle & Event Design as our day of coordinator for our wedding! Jessie was quick to reply to any questions we had, followed up with us consistently, and really wanted to understand our vision for our wedding day. Everyone always says that *something* goes wrong the day of the wedding, but I honestly can't believe how smoothly everything went!"
NICOLE + PHIL
"We can't stop raging over Steffi and her team. They were absolutely phenomenal. Steffi was professional, sweet, efficient and her communication was superb from beginning to end. I am so glad we chose Envy for our daughters wedding. Steffi made sure our daughters magical day ran smoothly! Our guest were super impressed with Steffi. We will definitely used Envy for future events."
CYNTHIA + QUANDRE
"Best team ever!"
"Envy is the team you want to be apart of your big event!! Steffi was absolutely incredible and made my wedding day so smooth!!! Everything was on time and taken care of! I could truly enjoy the day because I know that Steffi and her envy team had it taken care of! 10/10 would recommend Envy!!!! BOOK THEM NOW!!!!!"
KAYLEIGH + JARED
"Amazingly flawless"
"Jessie and the Envy Team were amazing to work with! I had day-of planning and they made sure every single detail was taken care of and were always there to answer my questions and provide advice throughout the whole planning process."
MARIE + STORM
"She was so amazing! I had Some nervous moments and she would instantly call me to calm me down! I was super blessed to have her as my event coordinator because the whole day went so smooth and it was beautiful. She knew exactly what I wanted and how to place it."
JOHANNA + BRANDON
"A-MAZ-ING ! Book Envy now!"
"100% would recommend Jessie and her team! She was absolutely the best addition to my day. Everything went SO smoothly - she was so easy to communicate with. Jessie is beyond organized and gives you the best idea of what your weekend/day is going to look like. The day of the wedding, she arrived ready to go, and was able to communicate with me and let me know when we needed to change something or when she wanted to get my thoughts. Not only was she communicative, she kept calm the whole day and dealt with when I needed a break and to think through something first! Absolutely would recommend Envy to anyone."
VICTORIA + AUSTIN
"I cannot say enough amazing things!!"
"From our very first phone call I knew hiring Jessie and Steffi was a no brainer. They were super sweet, asked questions I never thought about, and just gave me this overall feeling of ease. Little did I know, hiring them would be one of the best decisions I could have ever made when it came to planning my wedding! They honestly think of everything and make sure you don't forget a detail, big or small. I was one of those brides that had a million things going on outside of planning my wedding and Jessie always seem to know exactly when I needed an email to check-in and make sure I was on track and see if I needed help or advice. It was such a blessing! At our turn over meeting she thought of EVERYTHING! My mom and I were so impressed, there were so many little details she asked about that I never would have thought of beforehand. When the day of my wedding came I was so stress free because I knew Jessie had everything covered (and I am the type that stresses out easily with big events like that and everything going right). I told her if there was anything I forgot to write down or we didn't go over I trusted her to just make the decision and she did! I realized right before walking down the aisle that I forgot to give her the chart of which table was which number for our reception dinner and started to quietly panic, I turned the corner and everything was already done! She had quietly asked my maid of honor and figured it all out before I even realized I had forgotten to give it to her. I'm telling you she thinks of everything and is always a step ahead! Jessie also thought of last minute touches that truly made my husband and I's night. My husband and I had planned a huge surprise for our guest during the dancing part of the evening which Jessie was in on but at the last minute she thought up the idea to have my bridesmaids make a truly epic entrance to help make the surprise even better. It is a memory he and I will never forget! My husband, myself, our families, and even some of our guest cannot say enough great things about these ladies!"
LAUREN + DUSTIN
"When my mom and I first met Steffi and Jessie to find the planner we'd work with throughout the wedding process we knew they were perfect! They did not disappoint- organized, prompt responses, Steffi always calmed my OCD when I had tiny panic attacks and peppered her with questions. They both have the BEST energy, super professional, calm under pressure and my day went off without a hitch. We felt comfortable the details would be handled (they were). Our florist shorted us a grandma corsage (of course it was the one grandma who would never let the issue die that she didn't get one) and my mom gave hers up quietly to Steffi so she could deliver it to my grandmother... Steffi wrapped that bad boy back in a box and presented it like nothing even happened and my grandma didn't know the difference. If I could have them be my personal life organizers and just like send me positive vibes each week I would. HIRE THEM NOW!"
JORDAN + TYLER