Now that we've got you hooked...we can tell you the BIG secret.
In order to have the BEST wedding day possible, you need to hire vendors that you TRUST! Point blank. If you don't trust your vendors to execute your plans, you won't be able to fully enjoy your big day. So in this post we're going to help you figure out what  vendors to hire and why trusting them is so darn important!
The "Big 7" Wedding Vendors
Okay, so it's not really a secret, but trusting your vendors is PARAMOUNT in your enjoyment of your wedding day.
When helping our clients plan their weddings, we like to start with what we call the Big 7. These will be the vendors that may be included on your priority list.
We have determined that these 7 vendor categories are generally the biggest financial investments AND are booked by most couples for their wedding day.
As you're planning, you may find that one or more of these vendor categories may not apply to you and your wedding planning process and that is 100% okay.
With that being said, these seven are simply the wedding vendors we see most commonly booked by our couples:
Catering + Bar
Photographer
Videographer
Rentals
Florist
Planner
Music/Entertainment
***You might notice, "Venue" is not on this list - while your venue is considered a top vendor, we don't include it on this list because realistically, you can't book any of these vendors without booking your venue first. Booking your venue is a part of the initial planning stage along with setting your budget and vision.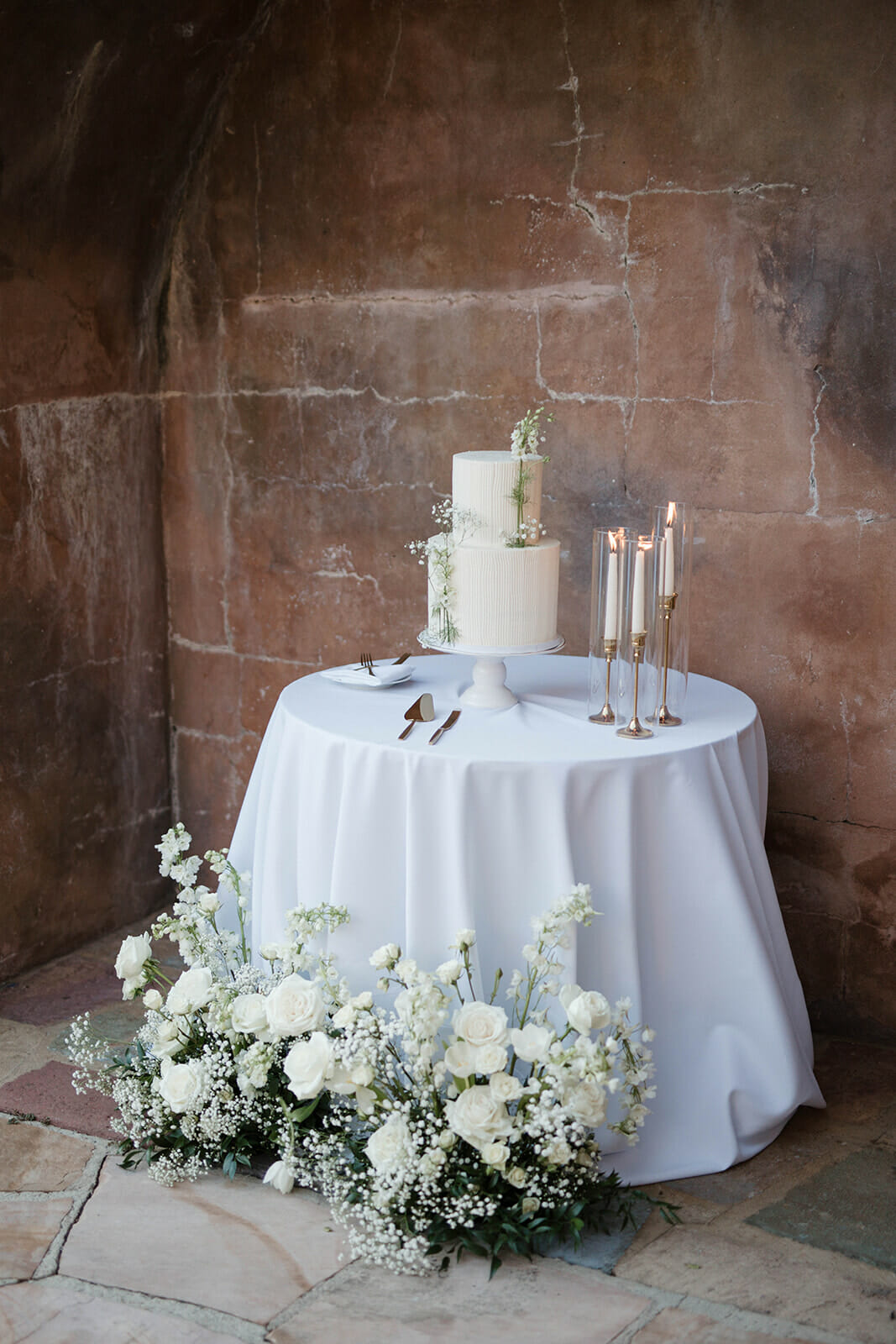 Completing Your Wedding Vendor Team
In addition to the Big 7 there are several other common vendor categories we see our couples hire for their wedding day.
Keep in mind, we suggest tackling the Big 7 first mainly because they eat up the most of your budget and are generally more of a priority.
After you book those bigger vendors, you'll have a better idea of where you stand with your budget and can confidently move forward with booking some of the smaller or in some cases "splurgy" extra vendor categories.
To complete your vendor team, you may move on to booking the rest of these vendors:
Hair + Make up
Cake + Dessert
Transportation
Paper Goods
Officiant
Lodging/Room Block
Attire
***Note: completing your vendor team isn't limited to just these vendors. Your vendor team could also include live painters, on site entertainment, additional rentals that are not a "necessity", etc. 
The Importance of hiring Wedding Vendors you TRUST
In order to transform your venue, provide your guests with an amazing experience, and most importantly pull off the wedding of your dreams you must hire a vendor team that you intrinsically trust.
When you're hiring vendors, make sure that they have more than just a pretty feed. You are paying them the big bucks AND they will be the ones that make all of your plans come to life on the big day!
There you have it...the big "secret" is out!
Choosing the right vendor team will make ALL the difference. Make sure that when you have your consultations with vendors you:
Ask a lot of questions (our Vendor Booking module in Now to Vow provides in depth vendor questionnaires)
Enjoy the conversation - if you don't LOVE them on the phone, chances are you aren't going to love them any more on your wedding day!
Understand the scope of their services. Make sure that you know exactly what they will be doing for you on your wedding day. You don't want to hire something thinking they will be doing one thing, only to find out on the day of that it's not something they are willing/able to do for you.
In our digital Wedding Planning Guide, Now to Vow, we walk you through the vendor research and booking process step by step to make sure you're hiring the BEST team for your biggest day!