We may be new to the Nashville wedding scene, but boy have we done our research. The city of Nashville is filled with excitement, entertainment, unique venues and a pretty bad ass wedding industry (if we do say so ourselves). With that being said, much of our research has been looking into intimate Nashville wedding venues for our clients. During a time where small gatherings may be more common, much of our research has been looking into this unique and smaller spaces for those looking for a more intimate celebration. 
A Nashville wedding doesn't need a ton of guests for it to be incredible. In fact, we think smaller weddings can be cozy, intimate, and oh-so-perfect. Fortunately, there are many intimate Nashville wedding venues that are perfect for these types of celebrations (we're talking a great space that would be perfect for 100 people or less). 
What's particularly special about these intimate Nashville wedding venues is how unique each venue is. So here it is, a list of 6 intimate Nashville wedding venues we've found for all you Nashville wedding people out there.
The Timothy Demonbreun House
The Timothy Demonbreun House is a beautifully restored 1906 mansion. With period styling that's both elegant and welcoming, this bed & breakfast is just a mile from downtown Nashville in the charming Woodland-in-Waverly historic district making it a perfect option for an intimate Nashville wedding venue. This venue can fit up to 85 guests comfortably both indoor and outdoors for the ceremony, cocktail hour and reception. 
Belmont Mansion
The Belmont Mansion is an 1853 mansion located just two miles from downtown Nashville. It's a wonderful intimate Nashville wedding venue because you're able to get away from the hustle and bustle of Nashville, but also close enough to entertain and get to and from the venue from hotels. While this venue does hold up to 112 guests inside for the reception, it's still a wonderful option for a smaller guest count. 
Arrington Vineyards
Arrington Vineyards is the perfect intimate Nashville wedding venue that offers a unique vineyard setting in the rolling hills of Tennessee. Located just 30 minutes from Nashville and can hold up to 50-100 between their three spaces at the vineyard. 
McConnell House
The McConnell House is conveniently located in downtown Franklin,about 25 minutes from Nashville. McConnell House is filled with history and character that makes for a perfect setting and backdrop for your special day. Although the McConnell House does host a larger guest count, we couldn't help but share this space on this list today since it is chef owned and operated and known as a unique private dining experience in the area.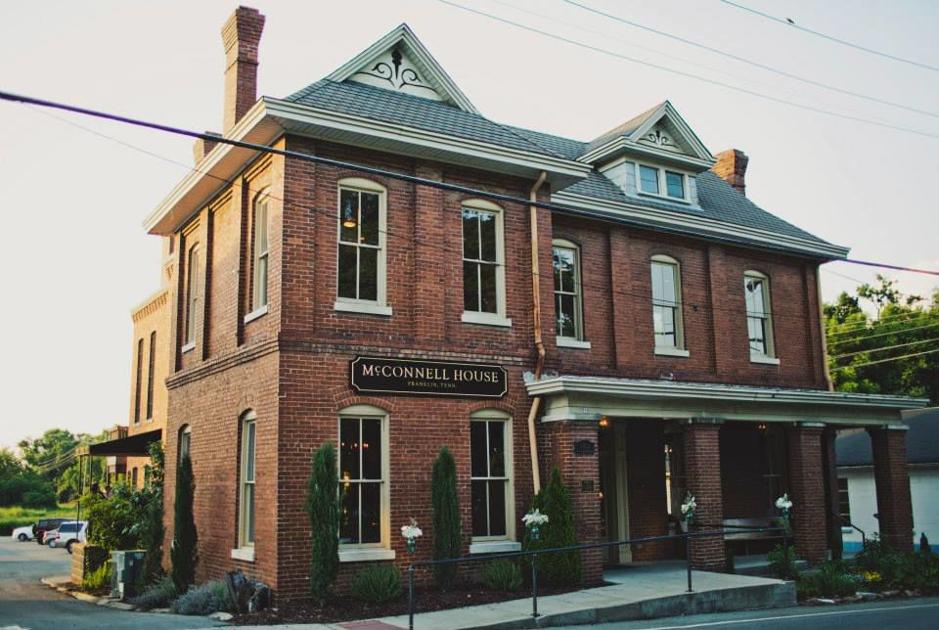 Thompson Nashville
Thompson Nashville is a modern venue located in downtown Nashville, Tennessee, that's completely ideal for intimate weddings. This urban event space has the perfect scenic view of the city Nashville, but also a cozy, private feel. The venue includes an indoor venue with floor-to-ceiling windows and rooftop bar space if you'd prefer being outside taking in the city-scape. Thompson Nashville can comfortably accommodate a capacity of 100 wedding guests.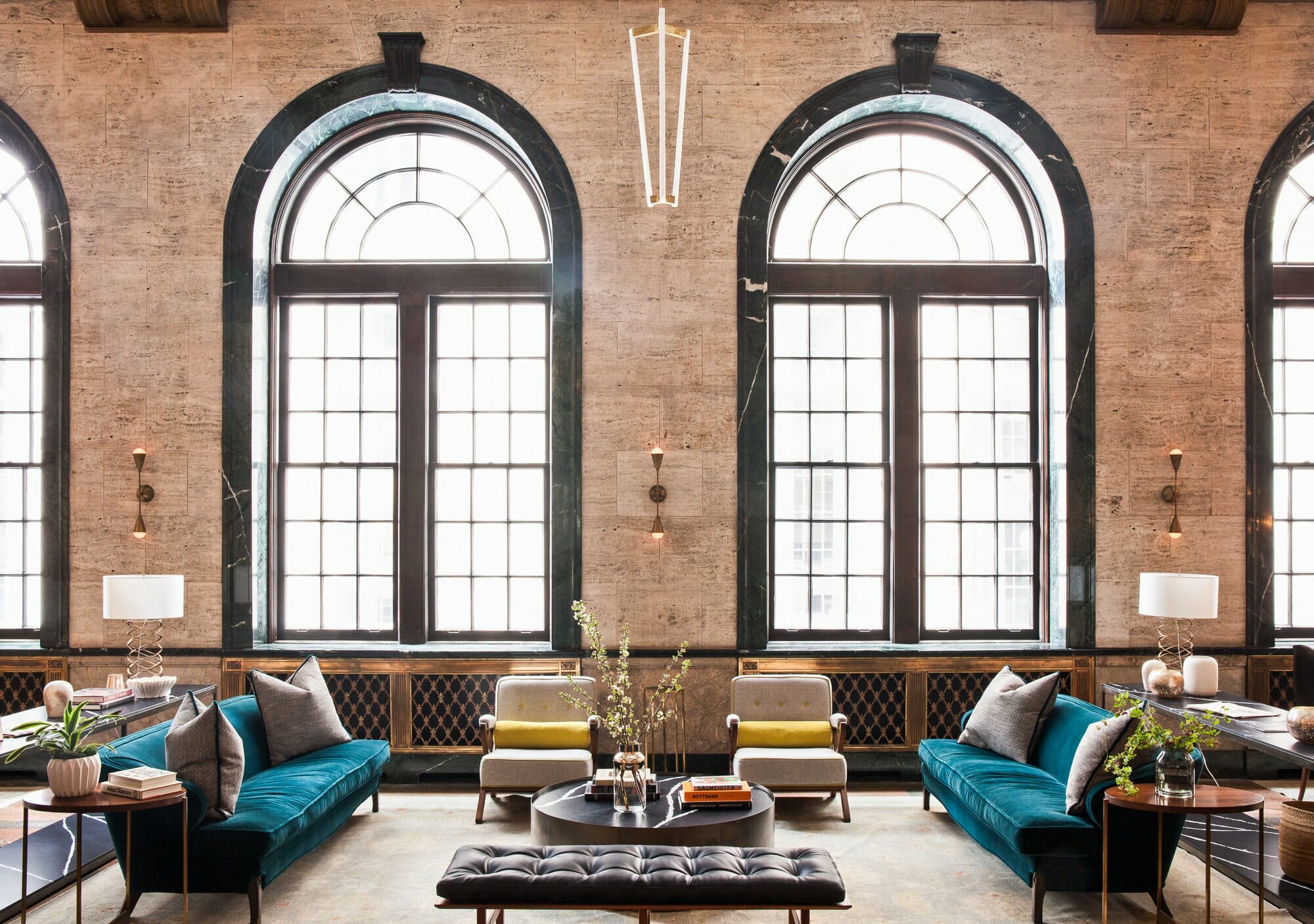 Noelle Nashville
Our last intimate Nashville wedding venue we'll be sharing is a unique, boutique hotel, Noelle Nashville. Noelle is a boutique hotel located in Downtown Nashville, Tennessee. This historic,1930 art deco space can accommodate anywhere from 10 to 120 seated guests at the luxurious Saidee Gallery, or the Archives and Oscar French are also beautiful rooms that hold 35-40 guests. 
While some couples love a big celebration in one of Nashville's larger wedding venues,  some opt for a smaller celebration in one of the unique and intimate Nashville wedding venues they have to choose from. Please keep in mind these are just a few of the many intimate venues in Nashville, we're sure to be sharing more as we get more established in this wonderful and vibrant city!