We often get asked "Which wedding vendors should I tip?" and "how much do I tip them?"
Tipping your wedding vendors can be tricky, but it is a great way to show your appreciation for all of their hard work throughout your planning process and on the day of your wedding. 
Not all vendors expect to be tipped for their services. While there are some vendors that rely heavily on their tips to make money, others price their package in such a way that a tip would just be an added bonus. 
So, the question remains, which vendors should you tip? How much? And when? We know it's confusing, so we've put together a guide on how to tip your wedding vendors. 
Now, before we get started, we just want to be clear that there is no right or wrong way to do this. Ultimately, it is your decision who you tip and how much. We are here to give you our professional opinion and recommendations, but it comes down to what you want to do. 
5 Things to Keep in Mind When it Comes to Tipping Your Wedding Vendors
Review Your Vendor Contracts 
Reviewing your vendor contracts thoroughly is something you should do regardless, but even more so when you're deciding whether or not to tip your wedding vendors. Check each of your vendor contracts to see if a gratuity is already included. For example, it is common for a tip or gratuity to be included in your catering contract. When you see this on one of your contracts it is not necessary for you to give an additional tip unless you'd like to. 
Keep in mind when reviewing your contacts (such as your catering one) that a "service charge" is not the same as gratuity or tip. A "service charge" is a mandatory fee that gets added to your contract. Service charges don't necessarily go directly to employees, so you'll need to ask how that money is being used. This extra fee can be applied to anything from maintenance to equipment use, so unless you see the word "gratuity" on your contract and final invoice, you may still want to tip. 
You Don't Need to Tip Business Owners
Technically, you don't need to tip the owner of a business since you're already paying the price they chose to charge for their service. Tips are generally for the people working on-site the day of an event. Most of the time it will be an employee of the business that will be present on the day of. If it's an employee, you may want to tip, but, if it does happen to be the business owner and you think they're freaking awesome at what they do, feel free to tip them as well and ignore this rule!
Which leads us to our next point...
Tip if You Feel You Received Extraordinary Service
Not all vendors expect tips, however if you think they've provided you with extraordinary service, then why not show them a little more love? We're talking about the ones who really have gone above and beyond, the ones that have made your process smooth and enjoyable, and the ones who you don't think you could have lived without on your wedding day. This is really a personal, case-by-case decision.
Prep Your Tips in Advance
We recommend prepping in advance if you plan on tipping your wedding vendors. Head to the bank and pull out cash before the big day, and put each tip and a thank you note in an envelope with the vendor name clearly labeled on the front.
Then, you can assign someone ( a family member, bridal party member or your wedding planner) to distribute them for you. Prepping this in advance means one less thing you will have to worry about on your wedding day! 
Remember, You Do Not Have to Tip
After all this, please remember that you do not have to tip. Like we said for some vendors it's just common courtesy or it is built into their contract, but for others it's an extra bonus. If you simply don't have any extra funds to spare, you can express your gratitude in other ways such as writing a five star review, gifting a bottle of wine or a handwritten thank you note. 
As wedding vendors, we can assure you that when our clients express their gratitude for our hard work, whether it be via tip, thank you note, or even a big hug at the end of the night, we appreciate it more than you know!
Which Wedding Vendors Should You Tip? 
Before we get started, it's important to remember that tipping your wedding vendors should depend on your budget and level of satisfaction with their services (if gratuity is not already included in their contract).
Here are some quick tips on how to tip some of your wedding vendors...remember, this is our professional opinion, ultimately it is up to you!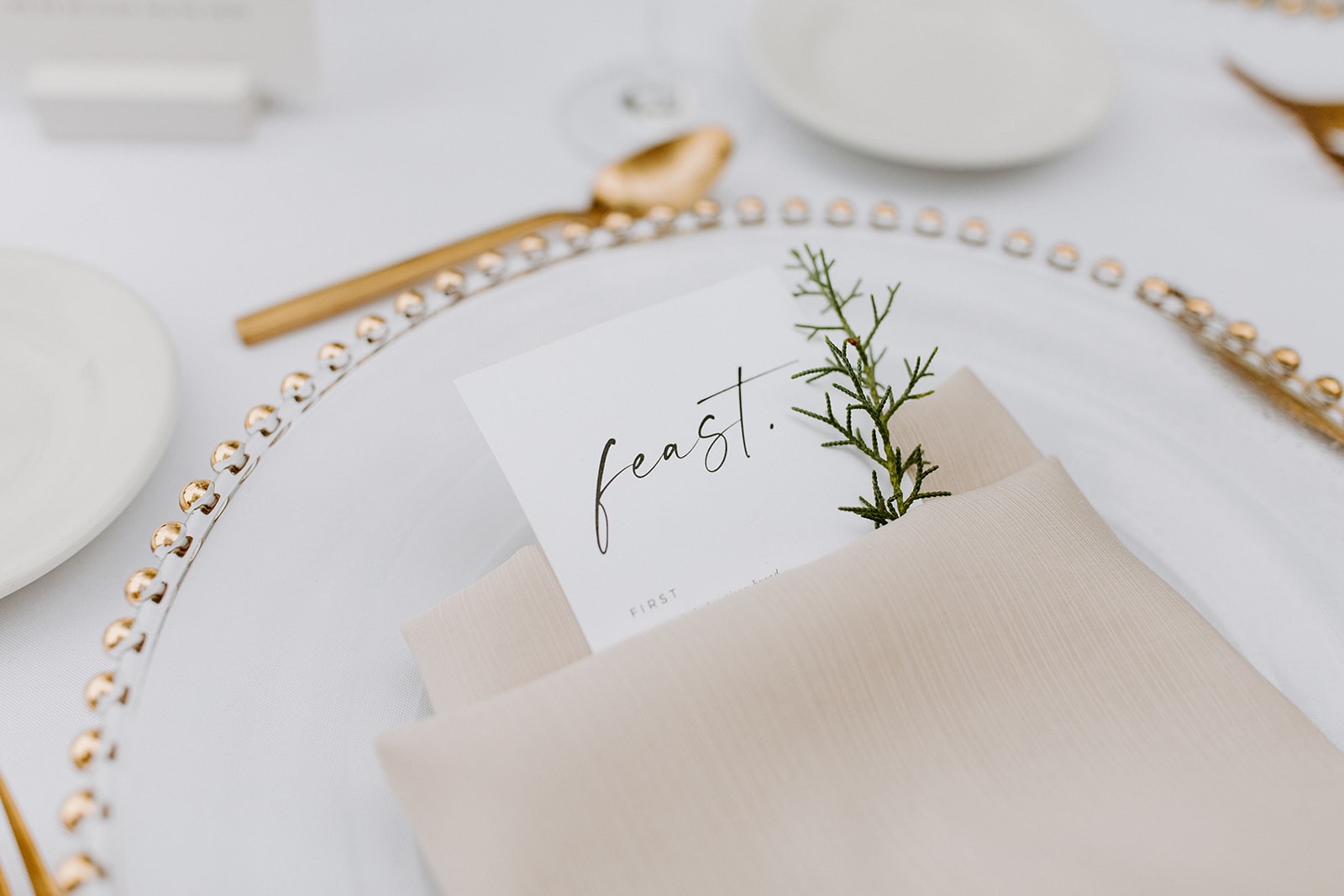 Catering Staff
When it comes to tipping your vendors your caterer will most likely fall at the top of your list. Like we mentioned before, gratuity is often included in your total bill, so this is covered when you make your payments. If not, 18-20% of the entire bill is what you base your tip off of.
If your tip is already included and you'd like to give a little more, $10 to $20 per server is a nice gesture. Remember, "gratuity is not the same as a "service fee" so be sure to double check that in your contract when you pay your final invoice. 
Bartenders
If your bartending staff is a part of your catering bill, then the tip will most likely be included. If you've hired a separate company to bartend, tip based off of the total bar bill to be split between the evening's bartenders. If you are tipping your bartenders, make sure they aren't also accepting tips from your guests. If you do allow for a tip jar at your wedding, you may still opt to tip a smaller percentage. Again how you approach tipping your bartenders is up to you as long as your bartenders are being taken care of one way or another.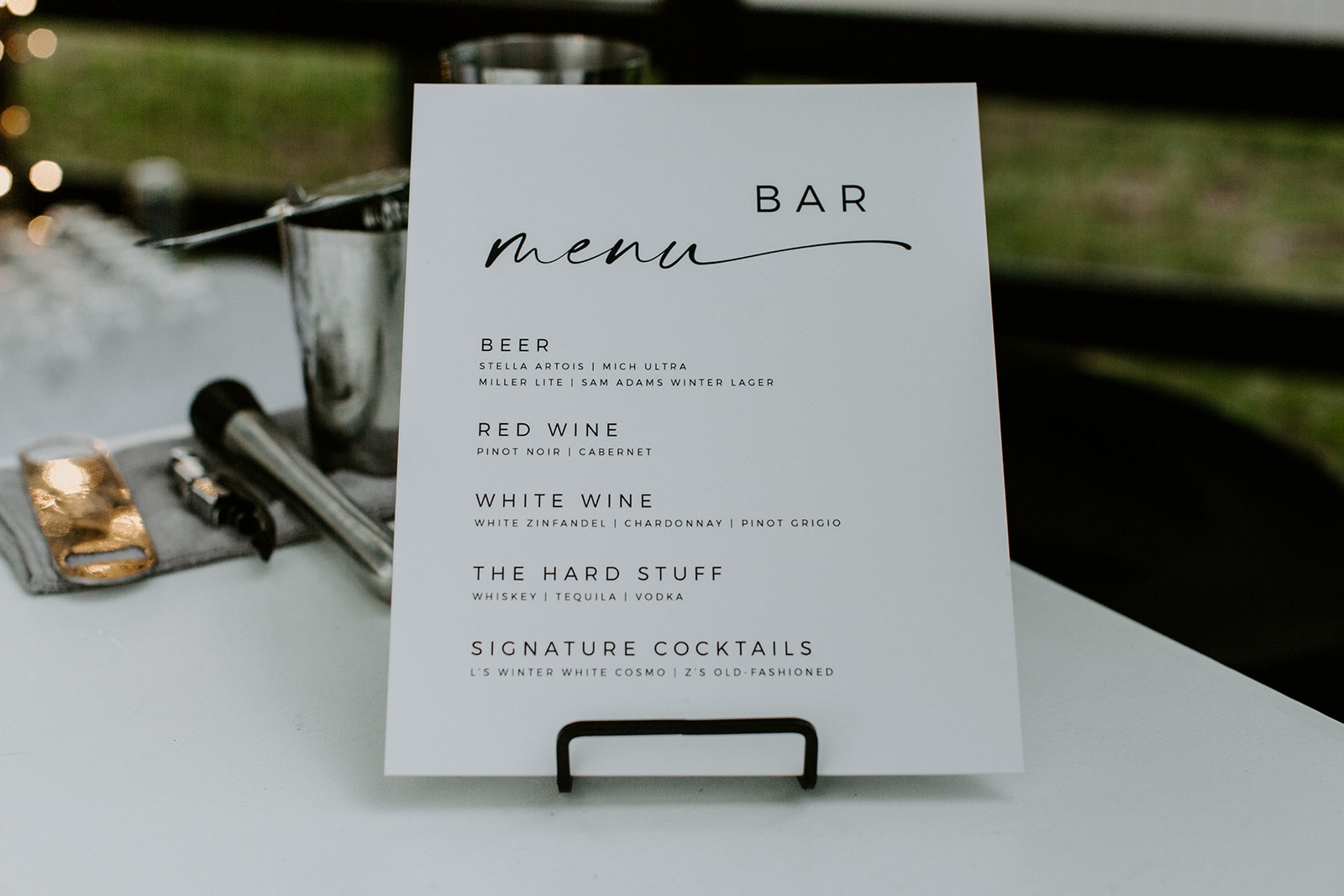 Hair and Makeup
For your hair and makeup team think as if you were at the salon getting your hair, makeup or nails done. A 20% tip is always encouraged. Be sure it's 20% of the total cost of what you are paying. Some brides pay for all of their bridesmaids, other don't. If you're not paying for everyone, be sure to remind everyone who is receiving services whether you have included a tip in their total or not.
DJ/Band/Entertainment
Your DJ or band serves as the entertainment and MC for the entire evening. So while a tip is not required, it is highly recommended. This can also vary if you do decide to go with a DJ vs a band. Live entertainers will expect a dip since they normally have a tip jar out during their performances. DJs may include this in their package prices, especially if the owner of the company is working on your wedding day. Here's our opinion - Band: $25–$50 per musician and DJ: 10–15% of the total bill or $50–$150.
Photographer/Videographer
Keep in mind that it is not necessary to tip the owner of a company when it comes to your photographer or videographer. However, if your photographer or videographer is part of a larger company a tip might be a nice gesture ($100 or more). Regardless, you may want to give one as a token of your appreciation. And if there are any second shooters or assistants, it's considerate to tip them as well ($50-$75). 
Wedding Planner/Florist/Baker/Stationer
More often than not, these vendors are business owners and won't be expecting a tip. However, if you feel like they went above and beyond, consider giving them a little extra cash if your budget allows. If not, a thank you card will do! If you do decide to tip, anywhere from $50-$150 is appropriate, but of course you can always opt to tip more. 
Rental Company
For a rental company who is delivering, setting up and breaking down a tip is recommended but not required. More often than not, the owner of the company will not be there, it will be their staff - $10-$20 per person is a reasonable amount. 
In Summary
Your wedding vendors play a significant role in  the success of your big day. If they meet—or better yet, exceed—your expectations tipping is a fantastic way to show your appreciation! 
You can also check out this cheat sheet from Here Comes the Bride for additional help when it comes to tipping your wedding vendors.