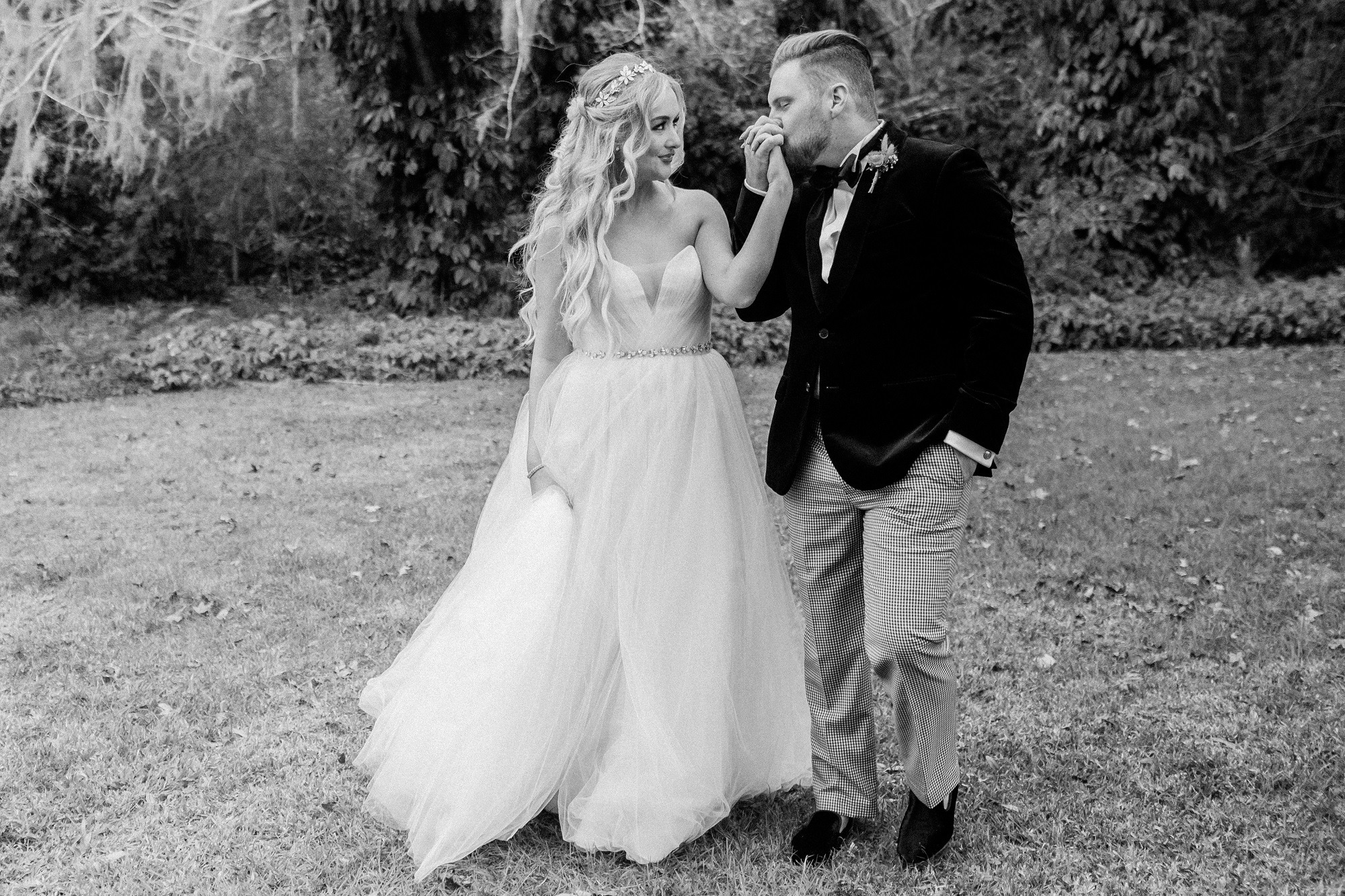 When we meet with our clients, one of the first things we ask them is "When you Dream of your Wedding Day, what do you see?"  This question is key because it tells us everything we need to know about the couple - what is their style, what is important to them, where are they willing to spend money? It also communicates to us which vendors are going to be the priority when it comes to planning and budget. Nine times out of ten, when we ask this question, the wedding photographer is included on that list, which is no surprise they capture every detail of your big day and provide you with memories that you will keep for life! 
If you've ever worked with us, or follow us on Instagram you probably already know how strongly we feel about wedding day photography. With that being said, we also know that choosing this vendor can seem stressful and overwhelming. But it really doesn't have to be! 
Here are a few tips that will help you choose the perfect photographer to capture all of the moments from your special day. 
Decide on Photography Style
Before you begin to research for wedding photographers, it's a good idea to know what style of photography you're looking for. We recommend spending a good amount of time on Instagram, Pinterest or even looking at your friend's wedding photos. 
It's also great to consider your venue when it comes to style - is your venue outdoor or indoor? Do you like formal posed shots or adventurous and candid? Are you a sucker for dark and moody photography? Warmer tones? Or bright and airy? 
Once you've found a handful of photographers whose aesthetic seems to click with yours you can start your research. 
Jessie: Your wedding photos are going to be photos that you have forever. Photos that will be hung up in your home and memories that you will always have. The last thing you want is to cringe at your photos ten years from now because they aren't representative of you and your style. For example, I love warmer tones, and candid adventurous shots. My wedding venue is also outdoors, so I was looking for someone who specializes in natural light photography!
Take the Time to Research Wedding Photographers
Once you figure out the style of photography you are into it's time to deep dive into your research. I recommend taking your time with this. You can start by reading reviews from recent newlyweds or browse the listings on The Knot or Wedding Wire. 
You can also check out wedding photographer's websites where they share their work - look for the gallery or portfolio tab. Seeing what real weddings they have shot will give you a real sense of their style and the type of couples they vibe with! 
Lastly, check out their social media platforms, particularly Instagram and Facebook. Wedding photographers post their best work on Instagram, so it is the best place to see highlights of their work all in one place. While you're at it search them on Facebook and Google to take a quick peek at some reviews from past clients! 
Jessie: As a wedding industry professional I had a good idea of what I was looking for when it came to my wedding photographer. However, that was only because I've done endless amounts of research in the past for our own clients. If I can tell you anything it's this: DO NOT rush the research process. While you don't want to take tooooo much time, you also don't want to rush it and decide on the first photographer's work you like! There's a bunch out there, take the time to find the best one for YOU! 
Compare Packages
After inquiring with a photographer you should receive a brochure with more information on their packages and pricing. We recommend paying attention to the following items when reviewing each photographer's brochure:
How many hours of shooting will be included?

How many edited photos will they share in the gallery? 

How many shooters will be onsite the day of your wedding? 

Does it include an engagement session?

What is the price? (or "investment" as many photographers call it!)
Many wedding photographers have 2-3 different packages to choose from, so be sure to look at everything and prepare questions for the photographer prior to your consultation - which is the next step!
Jessie: For me, comparing packages was one of the deciding factors. It was important to me to not only have an extremely talented photographer, but also to have all of the factors I wanted included in my contract. 
Schedule Consultations With Photographers
Choosing your wedding photographer is not a decision that can be made solely based on what you see. We highly recommend setting up a consultation with the photographers that interest you to either meet them in person or chat with them over the phone.
Start by filling out their inquiry form. This will ensure that they are 100% available on your wedding day before you spend any more time considering them. 
It's ok to set up as many consultations you may need with different photographers. You're looking for the right one for YOU, so don't feel bad talking to a number of different people. This is a part of the process!
Jessie: During the consultation, be prepared to talk about your venue (have they shot there before?) as well as your wedding style and what you envision for your photos. It's really important that your wedding photographer completely GETS YOU and understands the type of person you are. Which leads me to my next point...
Make Sure Your Personalities are Compatible 
Never underestimate the importance of building a bond with your photographer. Think about it...this person is going to be with you the majority of your wedding day. This person is shooting you and your fiance on one of the most special days of your life! You want to make sure that your wedding photographer makes you BOTH feel incredibly comfortable. 
A few questions to ask yourself:
Is this photographer excited by my vision when I describe it? 
When they make suggestions for where to shoot at the venue or for our engagement session do I like the idea?

 
What is their personality - fun and bubbly? Quiet and behind the scenes? 
Make sure your personalities mesh, you aren't going to get good photos if you feel like you're working with a stranger! 
Jessie: For me, I checked out a few different wedding photographers before making my final decisions. Ultimately, I made my decision because I feel like she just GOT ME! She was so excited for me, she's been a friend in the industry for a while, everything she suggested I thought to myself "Yep, that's what I'm thinking!" and her work is incredible!  For my wedding photographer, I went with Sydney Marie Photography!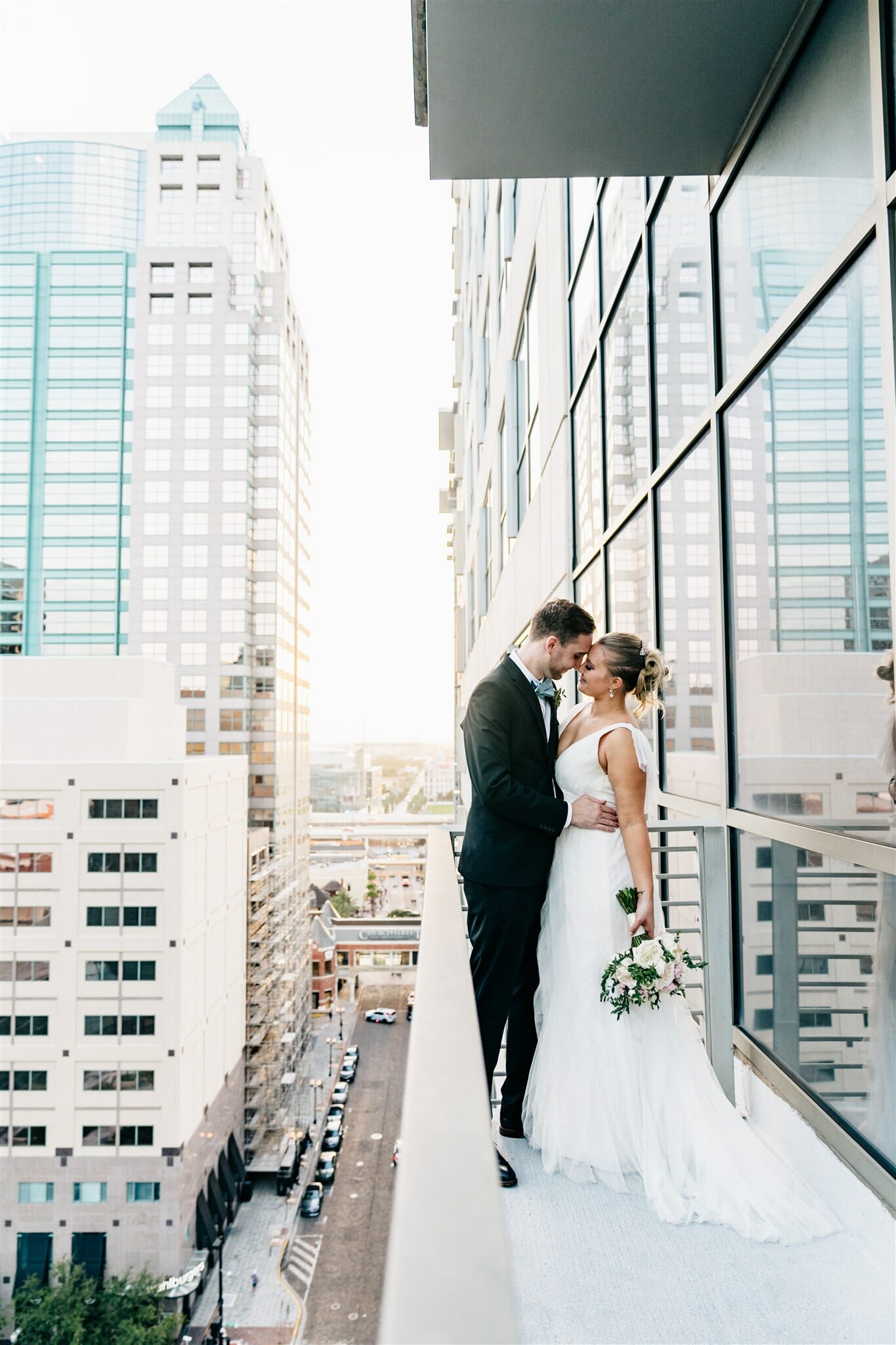 Trust Your Gut
Throughout this process you're going to speak to a lot of incredibly talented people, and there's no doubt that you may click with more than one. Trust your gut. Who gives you everything you are looking for? Who could you picture being a part of your wedding day? We know that one photographer keeps popping up in your head...THAT'S THE ONE!