When it comes to wedding favors, we've seen a variety of things. However, one thing we always tell our couples when trying to think of creative wedding favors for their big day is to make sure you incorporate creativity and your own personal touch all in one. 
You might be wondering...well that's basically what my whole wedding day is, and you're absolutely right. But by incorporating creative wedding favors you can add one last touch that guests will be able to take home and have once the day is over. 
Creative wedding favor options are truly never-ending. So choose gifts that reflect both you and your sweetheart's interests, vibe of the wedding or any items your guests would be able to enjoy at home once your big day is over. Nonetheless, make sure the wedding favors you choose fit within your budget.
Keep in mind this is something you need to have one for each guest...which can really add up. So while you're looking for your creative wedding favors, look for items that are small, thoughtful and also affordable. 
So if you're feeling stuck, you're in luck because today we're sharing our top creative wedding favors that can fit with any wedding style. 
Homemade Jam
Homemade mini jam jars are a great way to add a personal creative wedding favor to give to your guests. However, it was the story behind this jam that really gave it the "personal" touch. These jam jars include a saying "Mulberry Preserves: Homemade in Oma's Kitchen".
What's unique and creative about these is this couple got married at The Mulberry in New Smyrna Beach, and "Oma" is the groom's grandma whom he helped her make each and every favor! The bride and groom had these favors placed at each place setting for their guests to take with them at the end of the night. These were a great example of giving a personal touch and also keeping your wedding favors budget friendly! 
Personalized Koozies
Guests always appreciate a koozie favor, especially one that's a little personalized. While koozies are more commonly seen at weddings, what makes them a creative wedding favor is when you personalize them. We love how our couple Jordan and Tyler personalized these Koozies with their names, date and fur baby's picture on them!
Customized Coasters
Drink coasters are the latest trendy and creative wedding favors we are seeing at weddings. A coaster can not only be used as a wedding favor, but also as a name card for your guests to find their seats for the reception. We love how our bride Ali used these custom made coasters all the way from England to use at her place settings and something beautiful for her guests to take home!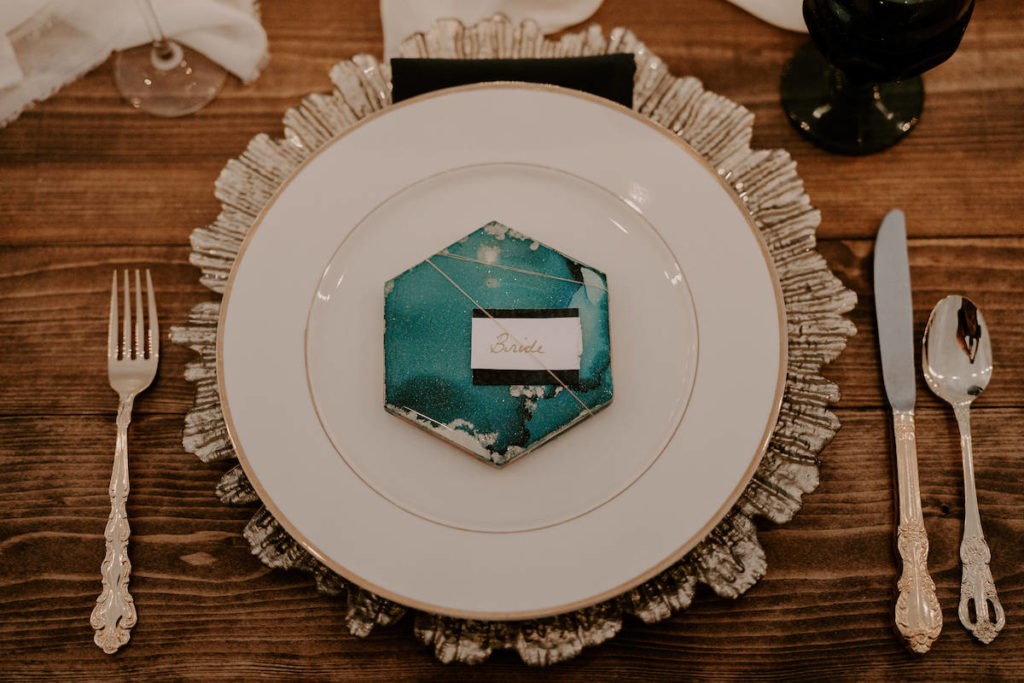 Cocktail Glasses ToGo
There's a good chance that your guests have many personalized cups in the kitchen cupboards, but what makes yours special is how you personalize it for your wedding day! Not only is this something your guests will use at your wedding, but afterwards as well.
Match Boxes With Your Initials 
Personalized matchboxes are a great creative wedding favor and also something that guests will appreciate having in their homes after your big day! Not to mention their a great way for guests to always think about your big day when they see your matchboxes in their drawers, or around their home when they want to light a candle!
A Bottle Opener With a Sweet Saying
Your guests most likely will use bottle openers every week, which means they'll think of your special day each time they crack open a cold one. We love how our couple incorporated a sweet saying with these key bottle openers that were placed and each place setting during their reception.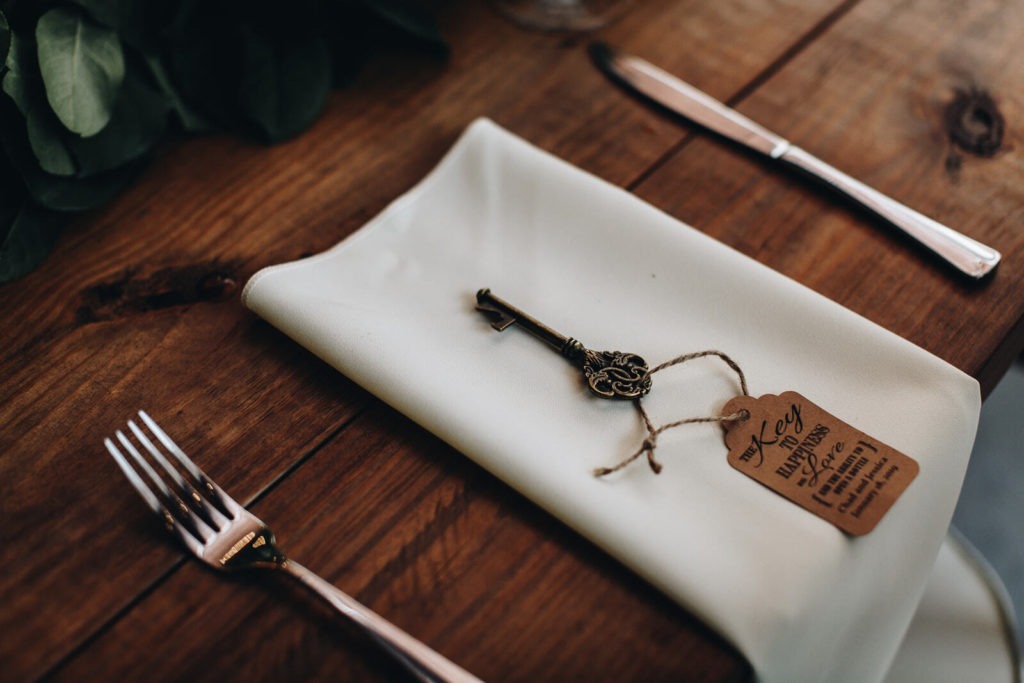 Cozy Blankets 
If the weather is going to be chilly on your wedding day, keep your guests cozy and warm by providing fleece blankets for them to grab during your ceremony and throughout the evening. You can personalize them with your wedding monogram, date, or initials. We love this idea for a creative wedding favor, after your wedding day, your guests will be reminded of your special day whenever they curl up with the blanket at home.
"Let Love Grow" Seeds
Bags of seeds are generally seen as a symbol of growth, which makes them a meaningful creative wedding favor. You can use any flowers you like, and add a sweet saying like "Let Love Grow" outside of the bag. 
An Extra Dessert and Candy Bar
What's better than wedding cake? An extra dessert and candy bar of course! This is something you can display throughout the entire night for your guests to pack in a bag to take home or enjoy throughout the evening. 
Treat them at the End of the Night
Give your guests the ultimate late night snack, along with a little hydration to help satisfy your guest's post-drinking cravings. We love how our couple ordered Chick-Fil-A at the end of the night and set up Gatorade with Advil for their guests to grab at the end of the night. This was a huge hit!
When it comes to adding a little special touch to your big day, thinking of creative wedding favors is a great way to add personal touch. As wedding planners, we love seeing the creativity and different ideas our couples come up with. For ideas on creative wedding favors, check out our Pinterest board!