The number one question answered about destination weddings: "Do you have to bring a gift?"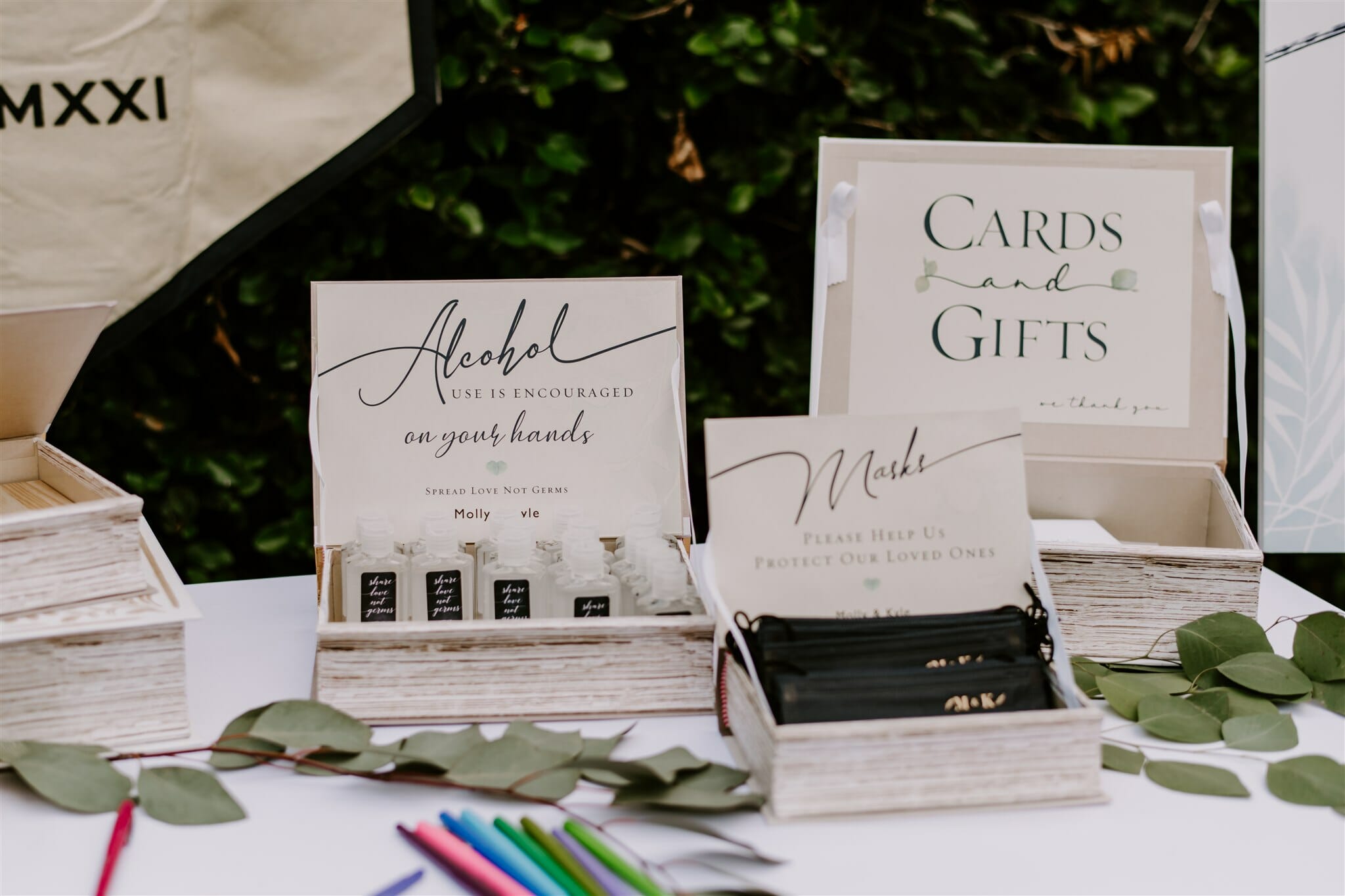 YOU'RE INVITED !
You get an invitation to a destination wedding and immediately there's an excitement of traveling and experiencing this fun new place with loved ones. Shortly after the initial excitement you may start to realize the cost implications a destination wedding brings such as flights and living accommodations. We are here to help you understand the ins and outs of gifting for a destination wedding so you don't have to worry and can feel confident you are making a smart decision! 
To gift or not to gift . . . 
The number one question many people ponder is whether they have to give a gift or not to the couple because of the larger expenses expected when attending a destination wedding. While we hope you don't feel pressured to do so . . . YES, it is traditional and considerate to provide a gift to the couple getting married. Now with that being said, every wedding experience is different and what you may give varies from wedding to wedding. 
The first thing we like to evaluate is how close in relation you are to the couple. If you are being invited to a destination wedding we can already presume you are fairly close with the couple and/or family and not just an acquaintance. Many destination weddings usually entail pre-wedding activities that guests are also chipping in for and participating in outside of traveling expenses. In these cases we still do recommend giving something to the couple but you do not need to gift as much as you typically would. You can also get creative and gift something memorable such as essentials for the couples' home, a custom made photo frame or album etc. 
With that being said, we generally put it in perspective as if we were the ones getting married. The question we like to ask is "what would we expect if we were the couple getting married?" and we typically base our actions off of that answer. 
One thing we definitely do advise doing is sending a gift to the couple if you can not make the wedding or you figure the costs of it being a destination are too much for you at the time. If you were invited to a destination wedding, chances are the couple views you very highly and will genuinely miss your presence. 
Do You Travel To The Destination With A Gift?
You decided giving a gift to the couple is something you want to do. We recommend sending the gift to the couple either before or after the wedding, with the exception of money. Remember the couple does not live where you are traveling so they can only bring back to their home whatever fits in their suitcases! 
This is something that guests seem to forget. The couple may not have a way of bringing physical gifts home, so don't be the person to show up with a big gift! Send it to their home and they will receive it before or after their big day. 
In regard to what gift you should give, don't feel you have to give the most expensive gift on their registry. After all, you are attending the wedding and spending time to be with them on their special day. 
Giving something that fits your means is the main gift etiquette for anyone attending a wedding but especially a destination wedding. We hope you found this information helpful and you feel prepared to gift for your upcoming destination wedding!