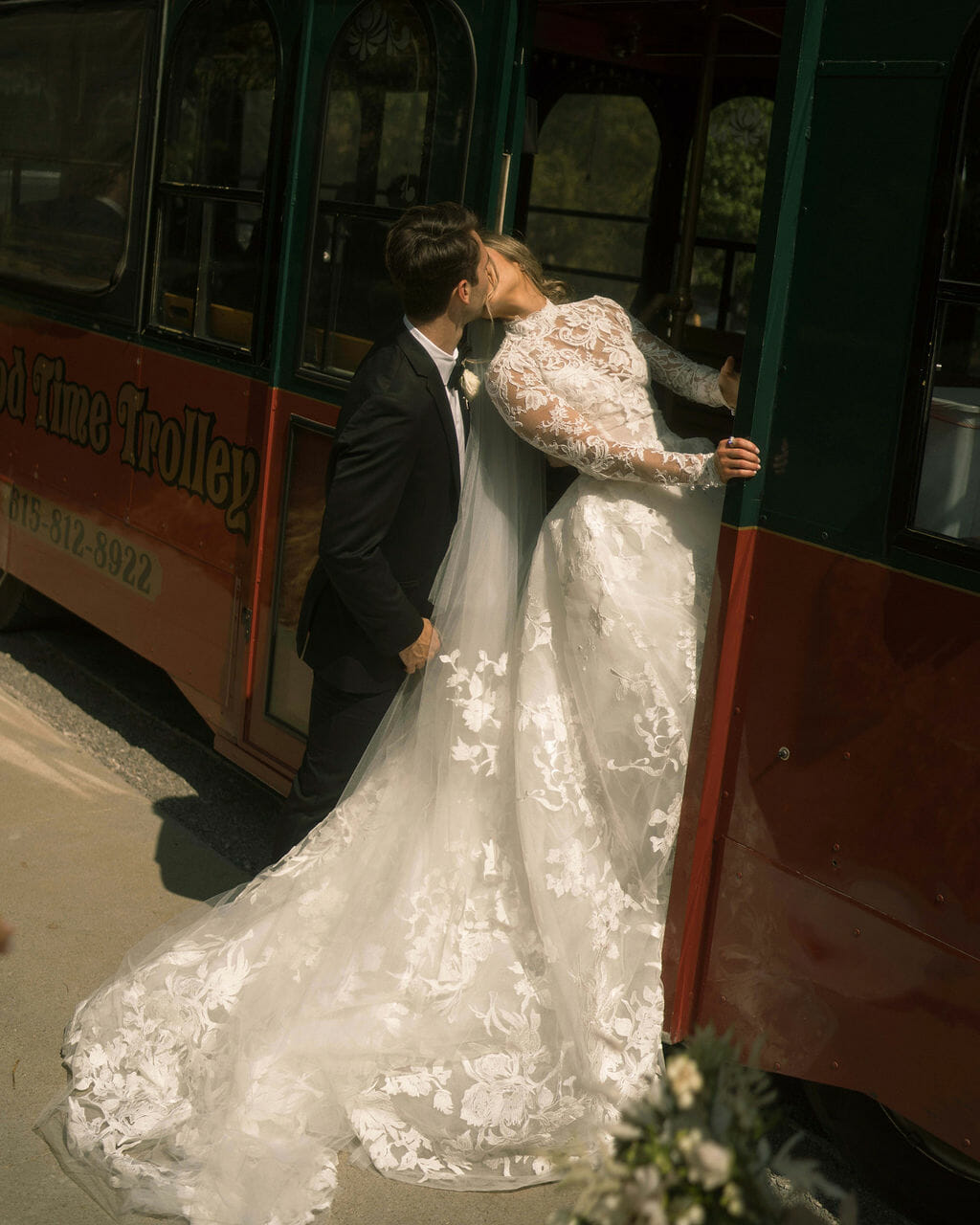 When it comes to your wedding budget, it's about more than just declaring a maximum and then rolling with the punches as you spend blindly.
All along the wedding planning journey there will be choices to make, opportunities to save and places to splurge!
When thinking about your wedding budget some things to consider are: who is contributing, your guest count and prioritizing which vendors you'll be booking. If you haven't done this yet, our free Budget Planning Guide is the perfect tool to guide you started!
In this post, we'll focus on how you can make the most of your wedding budget by deciding where you want to SPLURGE and when it might be better to SAVE.
Upgraded seating vs the provided or cheaper chair option
Choosing to upgrade your seating for your ceremony or reception has HUGE visual appeal. Chairs make ALL the difference.
Photographer
While every vendor is important, you will never regret spending extra money on the vendor who will be capturing the special moments of your entire wedding day.
You're going to look back on your wedding photos to for the rest of your life, so book someone who is excellent at their craft and will do the job right!
Tent and proper lighting
This is especially worth the extra cash if you have an outdoor wedding venue. Many people will put a tent on hold in case of rain. However, spending a little more on a beautiful tent with the proper lighting will really make your "plan b" feel like "plan a".
The last thing we want is for your beautiful vision to be ruined by a bare tent. Spend the money on this and make the tent and lighting a part of your overall look. 
Regardless of whether you need a tent, we implore you to consider you venue's lighting situation. When done well, lighting can truly enhance any space and can help to elevate the ambience of your event.
Candles and soft uplighting can make all the difference...and your photographer will love you for it!
Entertainment Upgrades
Entertainment upgrades can include items like sparkler fountains, party lights, "dancing on a cloud" or a photo booth. While these extras aren't a necessity, adding one or two entertainment upgrades can make a huge impact on the overall vibe of your wedding reception, and ultimately can transform the guest experiece as a whole.
Transportation
While transportation isn't essential, we highly recommend considering it, especially if your venue is a little bit of a trek.
Not only will it ensure that your guests get to and from your wedding safely, it also gives your guests the ability to let loose and not worry about ubers, designated drivers etc. Plus...who doesnt live a party bus, right?!
Cutting Your Guest List
This is one of the first things we tell our clients when it comes to saving money in your wedding budget. Your guest list impacts the total cost for almost every vendor - less food, less alcohol, less tables, chairs, rentals and so on. Less people = less money!
Buffet vs a Three Course Plated Meal
Either of these options will feed your guests with a delicious meal, one is just generally pricier than the other. A plated meal requires more time, attention to detail and additional catering staff.
We've done countless weddings and to be honest, either option is a good one as long as there is tasty food involved! 
DIY Signage vs Custom Signage
Custom signage is 100% a splurge. So if you need to save some cash opt for creating your own signage by purchasing online templates or on creating your own on Canva!
This also goes for save the dates and invitation suites. Create your own on Canva or opt for a semi-custom approach on Minted!
Custom paper goods are pricey, but the good news is there are plenty of websites and resources that can save you money and still have a beautiful result.
Hiring a Friend or Family Member as Your Officiant
We love this one! Not only are you saving money by not hiring a company, but this allows you to make your wedding ceremony a bit more personalized and special.
Typically, a friend or family member won't expect payment, but we always recommend a hand written note and thoughtful gift on the wedding day to show your appreciation.
Purchase Your Own Alcohol
Many catering or bartending companies will allow to provide your own alcohol. While it can be a bit more work, if done thoughtfully, this option it will save you money in the long run.
Use coupons, research BOGO deals, and purchase over time to maximize your savings! Plus, you can typically return any unopened alcohol after your wedding day - we'll take that bonus!
If you choose to go this route, keep in mind that if the bartenders run out of something on your wedding day, it is not their responsibility to replenish. It's better to over-buy and return later, then to skimp upfront and risk running out!
Hopefully we have your wheels turning on how you might be able to maximize your wedding budget. Remember, these are just examples of what we've seen to be worth the splurge and where we think it is best to save. How you spend your wedding budget is completely up to you!
Happy Planning,
Jessie + Steffi