One of your best friends just got engaged and has asked you to be one of her bridesmaids… so now what? While this is an exciting time for you and the new bride-to-be, you just took on a big role. You're not alone if you think being a bridesmaid sounds stressful, it most definitely is.
While many think being a bridesmaid is just standing next to your friend on her big day, we have to say...it is SO much more than just that. There is a lot of planning, money and time that goes into being in your friend's wedding party, and this can be very overwhelming! Plus, there's the pressure of wanting to give your friend everything she deserves during this special time. So today, we're here to help you with a few tips on how to be the best bridesmaid for the bride to be!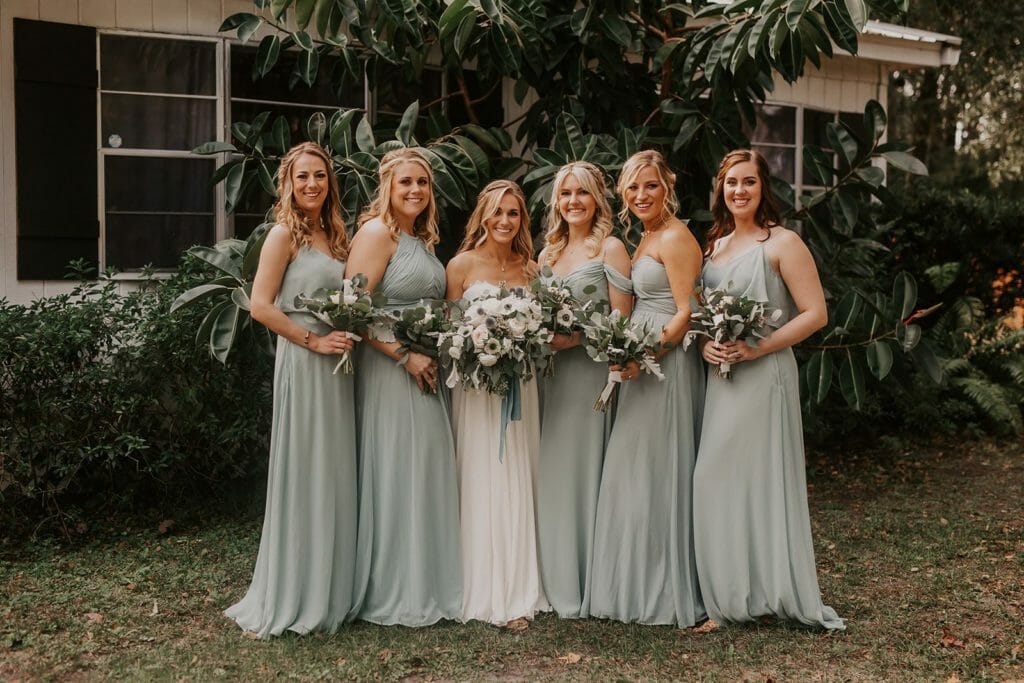 A Bridesmaid Budget is a Necessity!
While this role is such an honor, it's also a financial commitment. As soon as you say "yes" to being a bridesmaid, start setting aside a fund to make sure you can be apart of every wedding activity, without having to worry about the money. A few big things you'll want to budget for is your bridesmaid dress, gifts, the bachelorette party, the bridal shower, travel expenses and hair and make up on the day of the wedding. If you know your budget is going to be tight from the beginning, start getting creative with a few DIY projects for the party and shower. We also recommend trying to plan the bachelorette and shower earlier on so you can keep track of flights if you need to travel!
Always Be Positive, and Never Ever Complain to the Bride
Remember, this is one of the most important times in your friend's life and she chose you to stand by her side for a reason. You will have your special day come, and she will be right by your side on your wedding day. Be excited about the bridesmaid dress (even if it's not your taste.) Remember that it's just a dress and that you only have to wear it for one day. Sell it after the wedding is over! Also, try not to let the bride-to-be see the stress in planning the bachelorette party or the bridal shower. It's important to try and get along with everyone. We know that sometimes planning things with a few other girls can be a lot of different personalities coming together, but remember, this is all for your friend who is getting married and she chose you all for a reason.
Plan an Unforgettable Bachelorette Party and Bridal Shower
Either of the two are the most exciting pre-wedding events to be involved in. The bachelorette party should truly be unforgettable time with the bride-to-be and her bridesmaids. The top cities we recommend going to for the bachelorette - Savannah, Nashville, New Orleans, Charleston, Manhattan, Las Vegas, Napa, Cabo, a cruise or somewhere beachy! The whole process can be super easy if all bridesmaids work together and continue to keep the bride to be in mind.
For the Bridal Shower, we recommend connecting with the bride's mom or sisters to see if they have any plans already. If not, get together with the rest of the bridesmaids so you all can come up with a game plan of what you want the shower to look like. A bridal shower should represent your friend's style and taste, but also don't think too much into it. Provide some refreshments, finger foods, come up with some games and have her open gifts. This event should only be about 2-3 hours!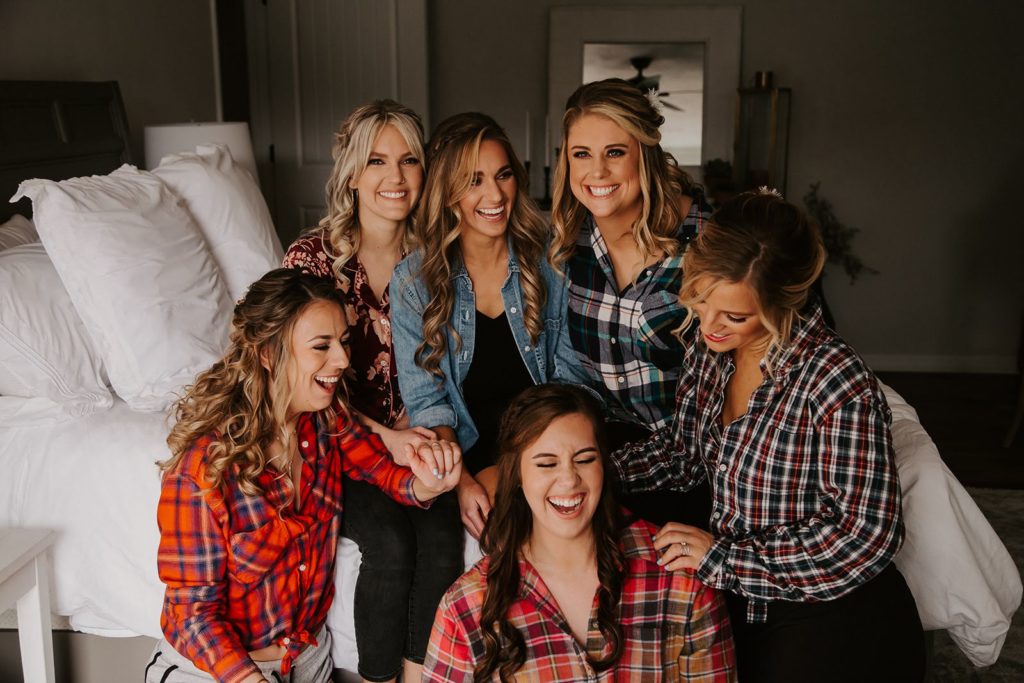 Remember that this is the bride's time to shine. You will get a bachelorette party someday too! Make sure that the bachelorette party, shower, and every other aspect you're responsible for is to her taste. And what if she's suddenly turning a bit bridezilla about the details? It's your job to remain cool and collected, and help keep her calm too.